BECOME A
BRAND AMBASSADOR
HOW IT WORKS
Sign up with your email and Instagram username on this page!
SPREAD THE GONANAS LOVE
Take photos enjoying your GoNanas and post on Instagram and TikTok. Don't forget to tag us in every post @go_nanas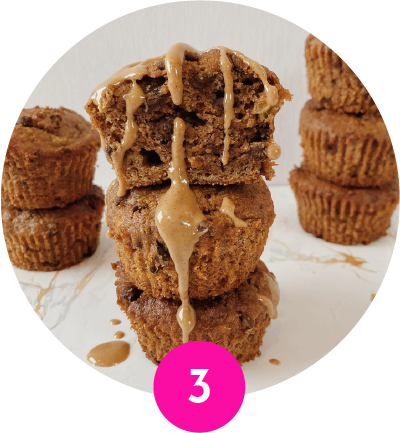 GET REWARDED
Enjoy the many perks of being a GoNanas Ambassador, as well as earn extra prizes for completing specific activities

How do I get rewarded?
Check your email! Rewards will be sent to the email you register with.

When should I expect rewards?
You will receive an email at the end of the month if you earned a reward.

Can I get rewarded on any other social platforms?
While we encourage you to share on other platforms, we are only offering rewards for Instagram and TikTok at the moment. Stay tuned for more exciting additions to our Ambassador program!

Are Instagram stories included? What about reels?
Yes! Both Instagram reels and stories are currently eligible for rewards. Reels will count towards in-feed rewards.

How do I ensure my post is valid?
Ensure you are posting from a public account, tagging the correct brand, and following the post guidelines.
Posts must be made from accounts that are public
Posts must visibly display @go_nanas
Maximum 5 tags per post (not counting people)
Posts must not be made from accounts with no previous posts

To be eligible for rewards, you must:
1. Sign up on this page and follow the post rules above.
2. Download our app from the App Store or Google Play Sign up for our texts when you sign up to be an ambassador!
3. Email morgan@eatgonanas.com if you have any issues.
GoNanas may use rewards member photos for marketing purposes.
GoNanas may update the rewards program at any time.